Our mini calliper is particularly suitable for advertising at a trade fair due to its simple yet smart design. But this handy gadget is also suitable for upcoming anniversaries or other occasions. With a length of just 11.2 cm and a width of 2.4 cm it is a real eye-catcher. The practical gadget offers not only a high fun factor, but also absolute precision.
Due to the material of glass fibre reinforced plastic it is scratch, scratch and weatherproof. It is not intimidated by chemicals. It maintains its precision for a long time and remains stable even after many uses. It measures reliably with a measuring range of 0 – 80 mm both indoors and outdoors. The ruler on the outside of the calliper offers an additional function. This makes it possible to measure differences of up to 100 mm without changing hands. Sweet and practical in design and so much technical added value – that's our Pocketslide.
*We even assume that our mini caliper can do much more … Just think of the end of the day … and take a bottle of beer … but we don't want to deepen that any further.
Depending on your preference, a slogan or a company logo can be embossed frontally or on the back of the mini caliper. By the way, the deep embossing means that rubbing is not possible here. Those who are still not convinced by the practical use of this hand tool: This mini caliper plays with an accuracy class of III with the really big ones. Bring your company philosophy to the man and convince them with highest quality!
The 500 gram light measuring tool can be purchased from a minimum quantity of 200 for 1.54 € per piece. From an order quantity of 1000 pcs. you can even save 20 %! Send the logo and have it printed in a flash and you have the perfect advertising material for every occasion.
For questions to this product you reach us under: +41 (0) 81 750 60 30 or by mail to: info@kwbswiss.ch.
Click here to go directly to the shop: mini calliper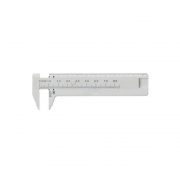 Our Pocketslide is also available in yellow.
*We do not recommend any misuse and are at your own risk.
https://www.kwbswiss.ch/wp-content/uploads/2019/05/advertising-printing-possible.png
648
1152
Nina Schermon
https://www.kwbswiss.ch/wp-content/uploads/2019/04/logo-kwb-300x266.png
Nina Schermon
2019-05-21 15:03:50
2019-05-21 15:04:23
Mini callipers for trade fairs