Since the '70s.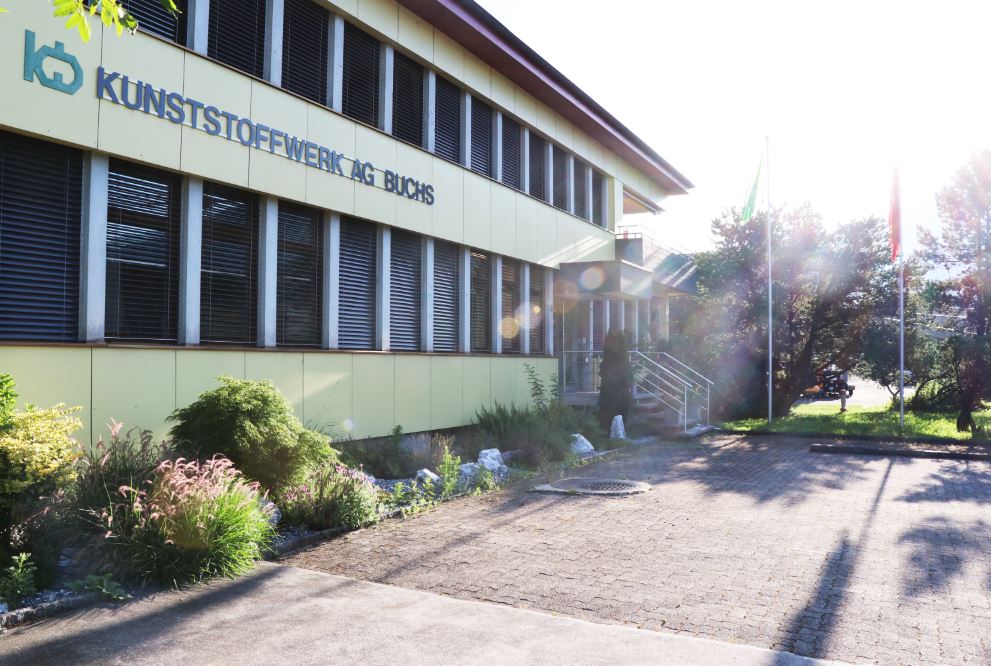 As a manufacturer of non-metallic measuring tools, we can look back on decades of successful replacement of metal.
In addition to our long-standing production facilities, we also have our own printing machines, which enable the finishing of the measuring tools by pad printing.
Since we pay great attention to efficiency, our products go through automated processes from the raw material to the finished measuring tool. By sourcing raw materials from Swiss suppliers, we always maintain a resource-conscious value chain.
In recent years, we have developed a broad and optimal range of link standards, specially adapted to the various industries. There are elementary differences in external influences in the various areas of application. It therefore makes sense to choose a targeted product. Our website is structured in such a way that you can easily find the right scale for your application.
Our motto: From professionals for professionals.
For example, in the application area concrete building, sectional scales that are specially equipped for high wear and tear can be found.
The Longlife Folding Ruler Composite Plus consists of composite material, glass fibre reinforced plastic in combination with glass fibre layers. The long glass fibre layers on both sides give the rod an extremely high stability.
Stiff – Stiff – Composite.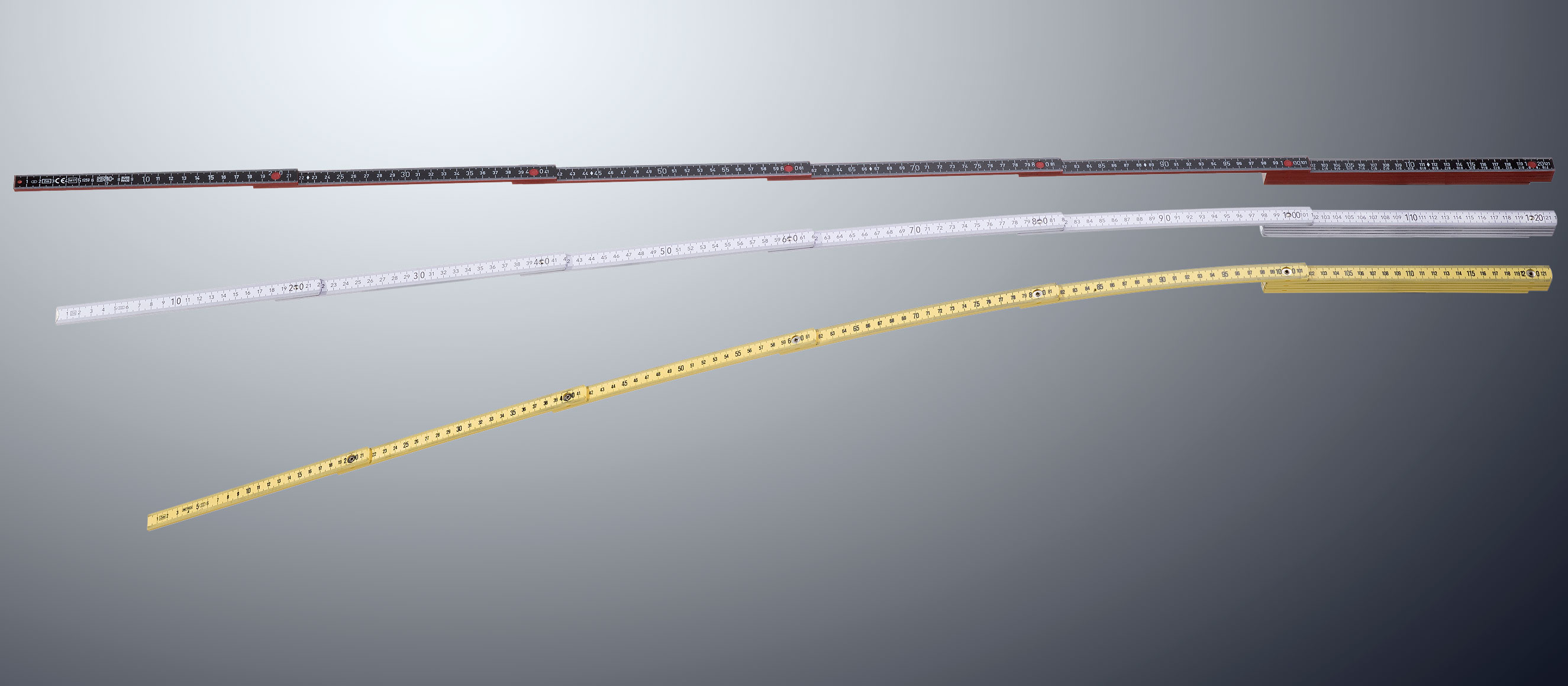 It has a fixed, patented metal end at both ends, which is often used for markings on construction sites. In addition, it has play, dirt and wear-resistant joints that ensure lasting accuracy and support. Every metre rule from Kwbswiss carries these joints. An additional stainless steel spring rod ensures uniformly high tension. The black embossed numerical scale with red tens for the grey bar colour and a white embossed numerical scale for the black bar colour ensure perfect reading. The accuracy class for this model is II, CE tested and in accordance with EU standards. This robust and hard-wearing folding rule is also perfect for the natural stone industry. Further material properties are water and chemical resistance.
Those whose customers are now more familiar with the wood trade should take a closer look at our Longlife Folding Ruler All-in-One.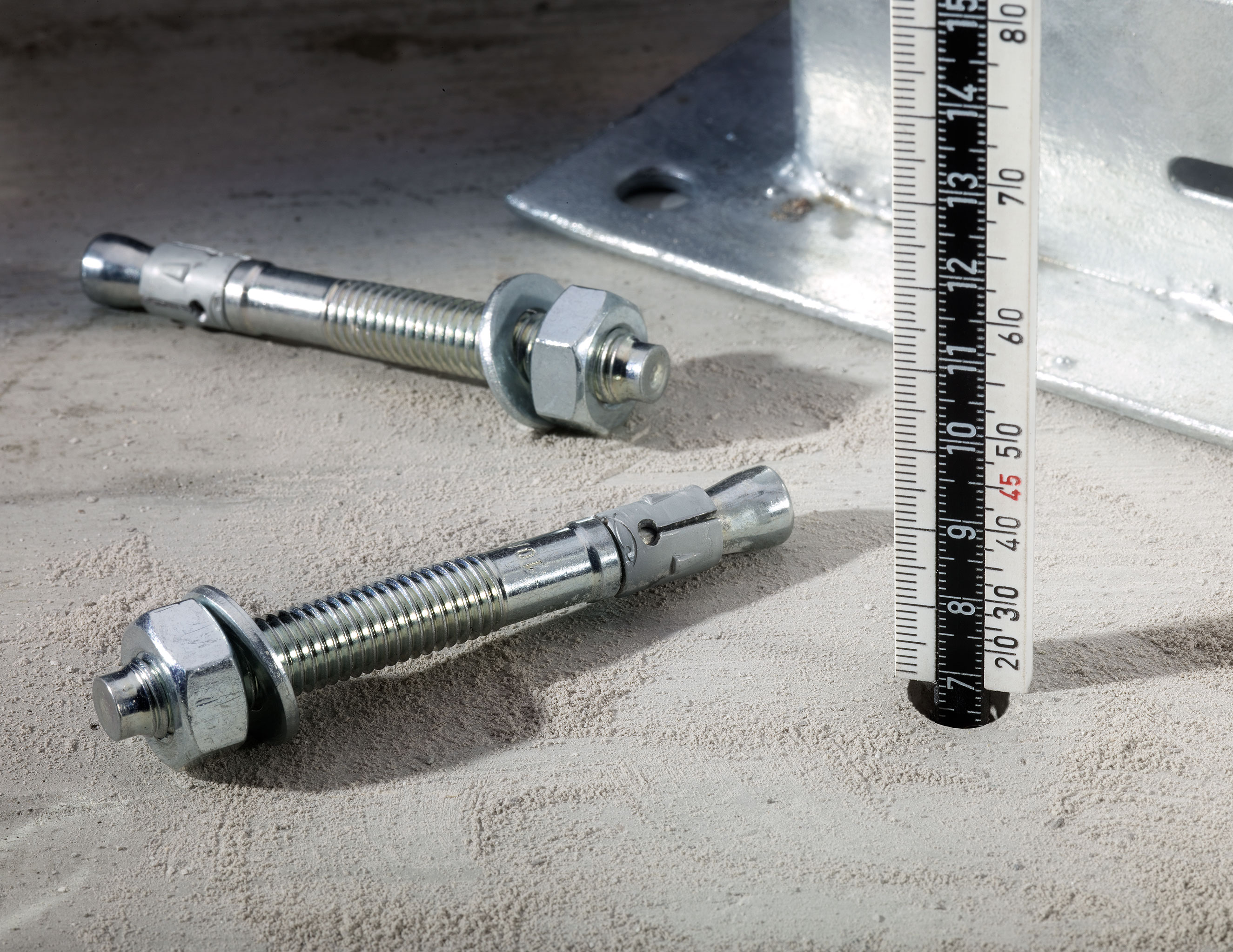 Polyamide mixed with 30% glass fibre make it scratch, scratch and moisture resistant. The gag here: The folding rule has an integrated protractor. Perfectly adapted to the work of a carpenter or similar. The protractor can be attached with a push button in a holding point on the third link and thus guarantees a precise measurement without slipping. Another big advantage is the integrated depth measurement. Hole holes up to 150 mm deep can be measured here. The accuracy class is III, which corresponds to the EU standard. It is CE compliant.
Due to the integrated depth gauge and the protractor, this folding rule is also ideal for tile and slab laying.
We are interested in seeing your customers satisfied, therefore we do not simply sell "folding rules", but a quality statement to the customer.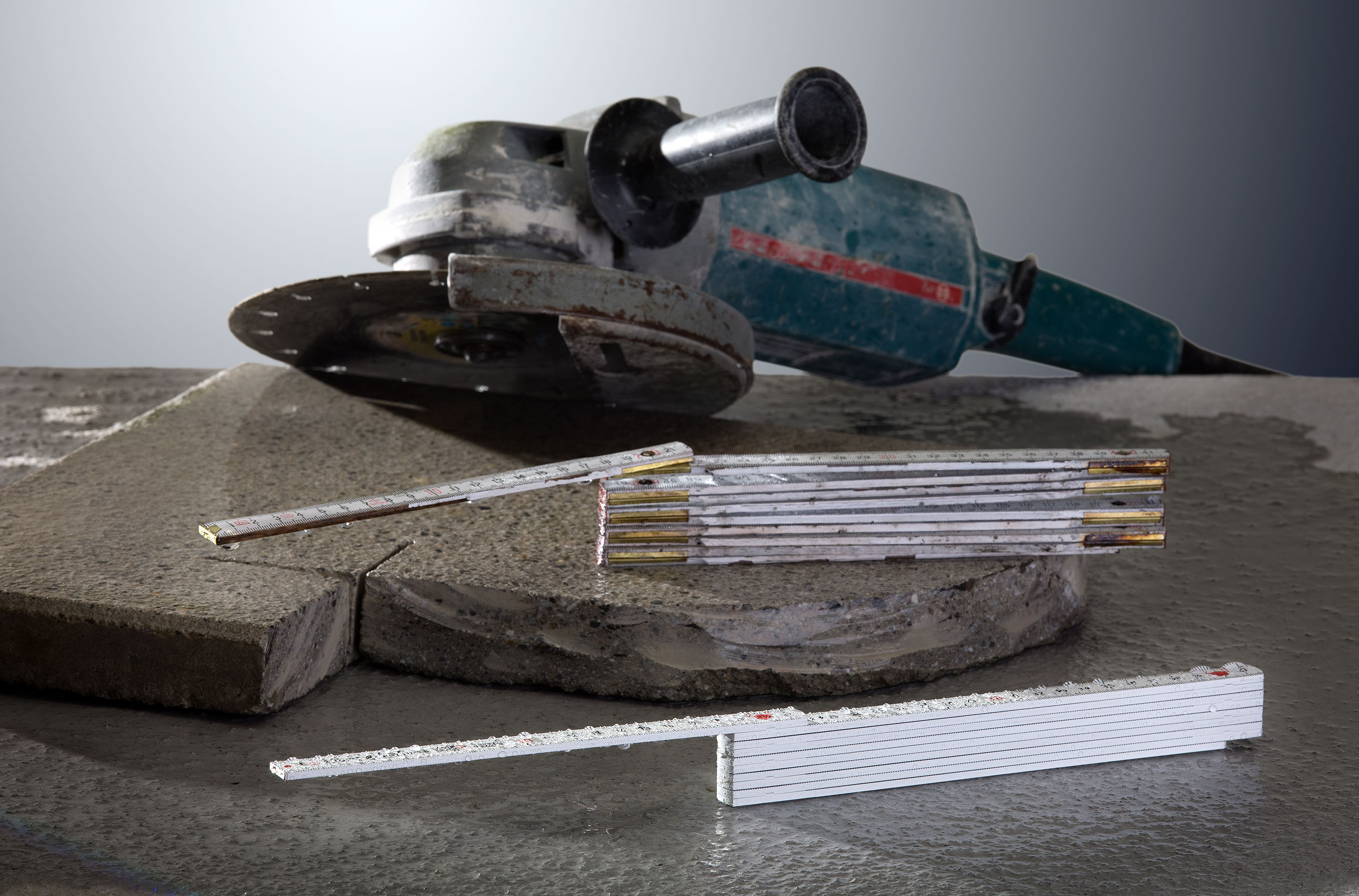 Kunststoffwerk AG Buchs – There for you since the 70s.
https://www.kwbswiss.ch/wp-content/uploads/2019/06/Front-Sonnenschein.jpg
666
991
Nina Schermon
https://www.kwbswiss.ch/wp-content/uploads/2019/04/logo-kwb-300x266.png
Nina Schermon
2019-07-15 17:07:49
2019-07-15 17:07:49
Since the '70s.