At home in the heart of Europe – active in the world.
For over 40 years we have been developing and producing specialities of precision injection moulding in the Swiss Rhine Valley.
Since the beginnings of our company in the 1970s, automation of our processes has played a decisive role.
As a manufacturer of non-metallic measuring tools, we can look back on decades of successful replacement of metal.
In cooperation with our scientific partners and a network of suppliers
we can respond quickly and pragmatically to your wishes – stronger together.
The evolution, the next step, is the composite technique in injection moulding.
the advantages of composite technology in combination with rational, well-known injection moulding technology.
Active for more than five years in the production of composite in injection moulding, experience also means the implementation of your project. We offer you an infrastructure geared to composite production, from the preparation and processing of the reinforcing element to the finishing of the composite component.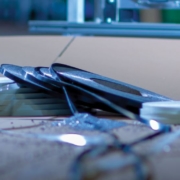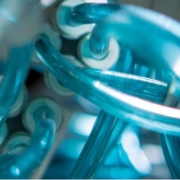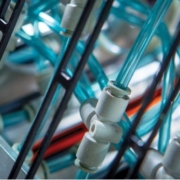 Where monolithic materials reach their limits (weight, performance),
we use with our svismold concept.
Endless fiber reinforcement uni/multidirectional optimized for performance and cost,
paired with proven high-performance polymers – combined in series-suitable,
rational injection moulding technology – that's svismold, stronger together.
Here you get to the website of svismold: svismold